McLaren F1 GTR review video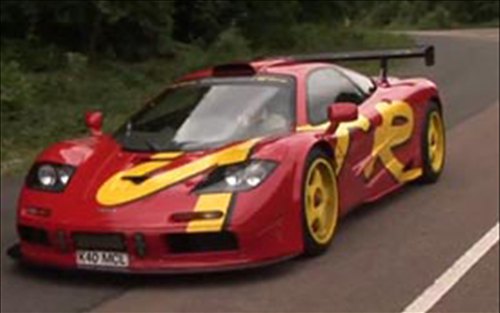 Pink Floyd's drummer Nick Mason is a lucky owner of a very rare McLaren F1 GTR. Only 28 were built and Nick owns chassis number 10 and is ensured for a breath taking £2.5 million. The journalists from Autocar managed to shoot a McLaren F1 GTR review video courtesy of Nick Mason.
The car made a debut as a Le Mans racer, but was later converted back to a street legal supercar. The F1 GTR uses the same mid-mounted 627 horsepower V12 by BMW M division as the regular McLaren F1. McLaren F1 GTR weighs only 940 kg and comes with short gear ratios.
Watch the McLaren F1 GTR review video after the jump.
Views: 19938
[Source: YouTube]
McLaren F1 GTR review video
Comments:
Latest Wallpapers
Following is the list of recent pictures updates on our site.