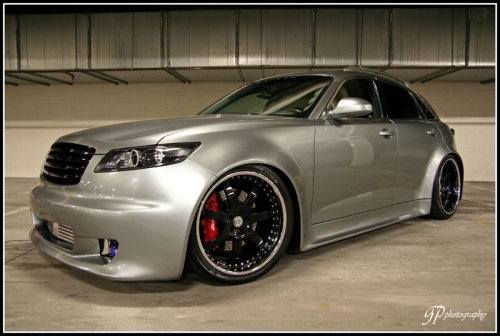 Well.. this thing is just ridiculously over the top, and I love it! Administrator "Rookie" over at InfinitiScene forums is the culprit behind this wild and crazy Infiniti FX. With a twin turbo setup, custom widebody aerodynamics, and some crazy 22" HRE forged wheels, this has got to be the wildest Infiniti FX ever. Personally, it's a bit too low and the wheels are a couple of inches too big for my taste, but still one damn fine ride. More pictures after the jump.
Ridiculous Infiniti FX
Comments:
Latest Wallpapers
Following is the list of recent pictures updates on our site.