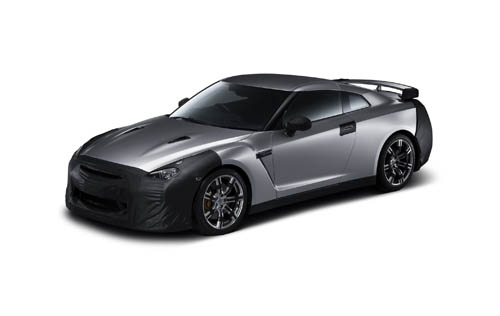 In the follow-up to our previous news Nissan GT-R Testing, Nissan today started the pre-launch activities in support of the all-new GT-R, the high performance sports car to be revealed at the Tokyo Motor Show on October 24th.
With sales due to start in Japan in December, Nissan is today also confirming the final name of the car. Previous generations of this car were known as the Skyline GT-R; the new name for this car is simply "Nissan GT-R" in all global markets. Supporting substantial early customer interest in the Nissan GT-R, the company is today making available for customers in Japan some initial details including basic specifications, colors and practical information on placing pre-orders. Prices in Japan for the Nissan GT-R will start from around 7.8 million yen.
In support of the sale of the Nissan GT-R, the company also announced today the establishment of 160 Nissan High Performance Centers in Japan. These centers have been established to provide specialist sales and servicing support for customers of the Nissan GT-R.
Nissan officially announces details on new GT-R
Comments:
Latest Wallpapers
Following is the list of recent pictures updates on our site.