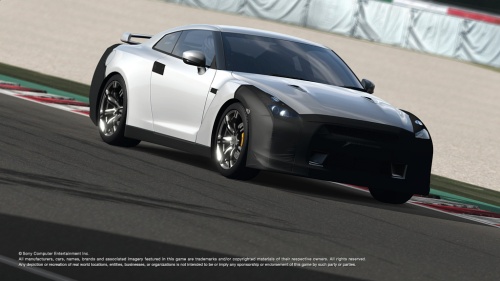 The new Nissan GT-R has been caught testing on a secret track, only this time it's part of Gran Turismo 5. Nissan has teamed up with the folks at Polyphony Digital to unveil the GTR at the next Tokyo Motor Show at around the same time that GT5 demo download is set to debut. The downloadable demo for GT5 should be available Oct. 24, and the full game is set to be released sometime in December. What you see here is a digital "test mule" that's part of the new game. The demo version will also include an unmasked version ready for playing.
Now that's some bad ass marketing. Continue reading for more pictures.
Views: 7762
[Source: NATGROC via Jalopnik ]
Nissan GT-R caught testing again.. sort of
Comments:
Latest Wallpapers
Following is the list of recent pictures updates on our site.