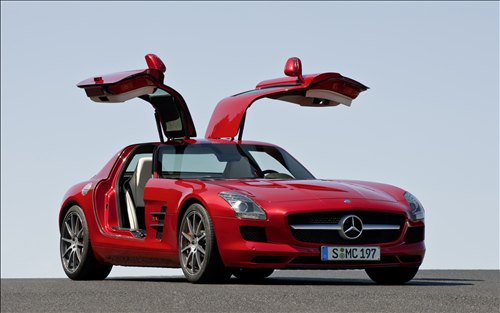 Watch the first Mercedes SLS AMG videos showing the new car which will be premiered in Frankfurt. The first Mercedes SLS AMG videos shows the car in testing on a race track with five time DTM champion Bernd Schneider and Mercedes-Benz.tv presenter Patrice as they take an exciting race lap with the Mercedes-Benz SLS AMG. The second clip shows various people that worked in the development of the Mercedes SLS AMG talking about their creation. The Mercedes SLS AMG is powered by the 6.3 liter engine from AMG that develops 563 hp and 650 Nm of torque.
Watch the Mercedes SLS AMG videos after the jump.
Views: 27437
[Source: YouTube ]
The new SLS AMG - race test with Bernd Schneider
Facts About The Super Sports Car SLS AMG
2011 Mercedes-Benz SLS AMG Videos
Comments:
Latest Wallpapers
Following is the list of recent pictures updates on our site.