Yeti monster snow truck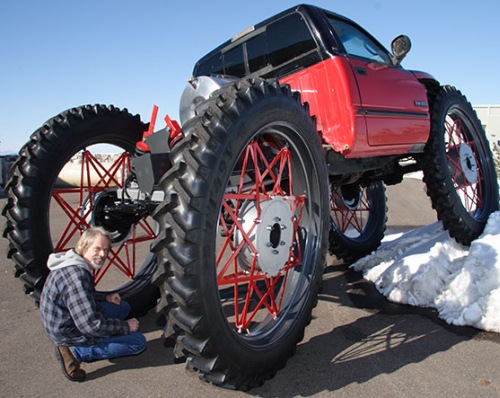 I was trekking through 3 feet of snow in Tibet yesterday and I thought to myself, "I wish someone made a truck with 76" tractor wheels based on a Dodge 3500 with a Cummins diesel engine and a Unimog rear axle that can get me through all this snow." And then I saw this Yeti truck built by Rex Bailey, and it totally got me home. Check out a video of it in action:
Yeti Truck
Views: 25735
[Source: SamsonCNC via Jalopnik ]
Yeti monster snow truck
Comments:
Latest Wallpapers
Following is the list of recent pictures updates on our site.