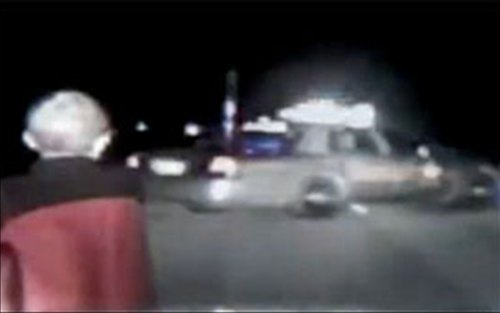 Nowadays more and more videos are showing the Police chasing children driving stolen cars. The latest one shows a 9 year old boy chased by the Police and the chase reached speeds of 80 miles per hour and continued for about 15 miles. Troopers had to use stop sticks to get the driver to stop. When police went to arrest the driver -- they found he was a 9-year-old boy!
Police say the boy stole his parentís car after his parents said he had to stop playing and come inside. He apparently grabbed the keys from his mother's purse and left.
When police called his parents, they said they didn't even know he had been gone. The 9 year old boy will now have to go to counseling.
Watch the Police chase a 9 year old in the video after the jump.