Tramontana R Edition review video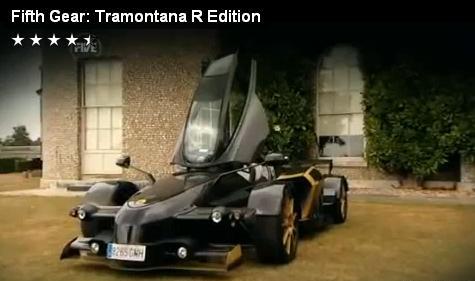 Fifth Gear, in their latest episode, got the chance to drive the Tramontana R Edition. If you're not familiar with the car it's enough to know that it has 720 hp and weighs just 1,200 kg. The power of the Tramontana R Edition comes from a Mercedes 5.5 liter twin-turbo V12 engine that develops 811 lb.-ft. of torque. The car was designed to be a combination between an F1 car, so it has a carbon fiber chassis, and a fighter jet. Check out the video after the jump.
Views: 6712
[Source: Fifth Gear]
Tramontana R Edition review video
Comments:
Latest Wallpapers
Following is the list of recent pictures updates on our site.