Toyota-Subaru small sports car update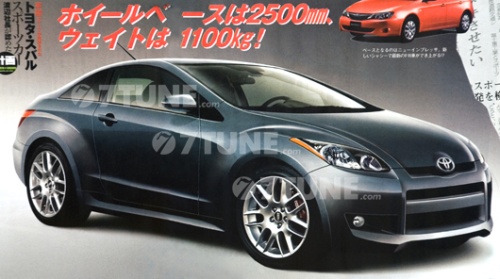 Remember that rumor about Toyota working on a small AE86ish car? Well.. more details have emerged regarding Toyota and Subaru's collaboration project. The car will be built around Subaru's 15S platform and will be powered by a 108hp 1.5L engine and will be RWD.
So why are they using the 1.5L engine? Well.. according to sources, Toyota wants to keep the price low. Also the weight of the car will only be around 2400 lbs. That's Mazda Miata territory. But seeing as how this car is built on a Subaru platform, perhaps there will be different engine choices such as Subaru's 2.0L STi engine? Let's keep our fingers crossed. Continue reading for more pictures.
Views: 22362
[Source: 7tune ]
Toyota-Subaru small sports car update
Comments:
Latest Wallpapers
Following is the list of recent pictures updates on our site.