Novitec Tunero F430 with 707hp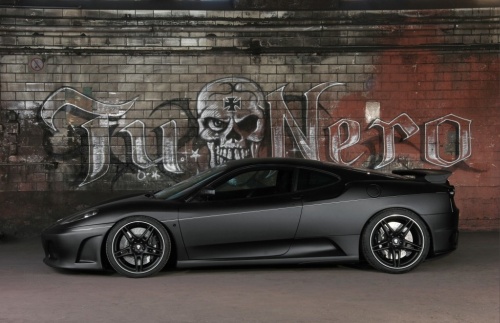 Novitec generally puts out some impressively tuned cars, and this year's Frankfurt Motor Show was no different. Novitec rolled out this matte black Ferrari F430 they named the Tunero, and it sports some intense modifications. Two race-ready intercooled superchargers with a new intake system, oil coolers, some new fuel injectors and the looks to go with the madness round out the entire package. Novitec claims it puts out 707 HP at 8,350 RPM and 525 lb.-ft. of torque at 6,300 RPM. 0-62mph comes in quick at 3.5 seconds with a top speed of 216 MPH. Wow. Continue reading for more pictures.
Novitec Tunero F430 with 707hp
Comments:
Latest Wallpapers
Following is the list of recent pictures updates on our site.