Acura NSX Submarine video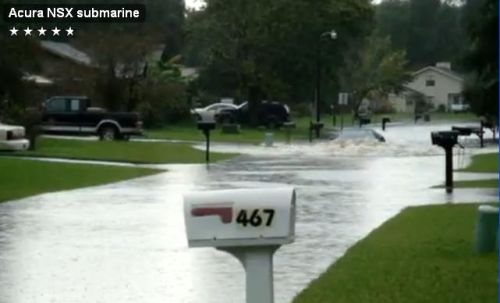 The Acura NSX is considered to be one of the company's supercar. It seem like to be a submarine rather than just a supercar. The driver of this Acura NSX disregards completely the depth of the water he's going through after a few hours of torrential rain in Orange Park, FL and pushes through the meter-deep road pond. It's amazing the Acura NSX in the clip is still running after its aquatic adventure. You can see water pouring out of it from underneath its doors after it emerges.
Watch the Acura NSX Submarine video after the jump.
Views: 6572
[Source: YouTube ]
Acura NSX Submarine video
Acura NSX Submarine video
Comments:
Latest Wallpapers
Following is the list of recent pictures updates on our site.