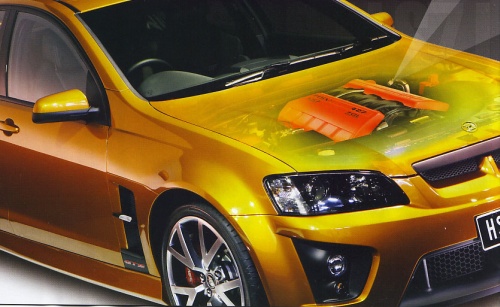 Wheels magazine is reporting that Australia's Holden division will be putting the Corvette Z06's 500hp LS7 V8 into it's new HSV model. The new car does not have a name yet, but word is HSV might revive the GTS-R 427 moniker. Knowing GM, this is possibly great news for us, as this could mean a Pontiac G8 GXP version for our market. Read on for the article scan, and hand me a towel would you?
Holden HSV GTS-R 427
Comments:
Latest Wallpapers
Following is the list of recent pictures updates on our site.