Wallpapers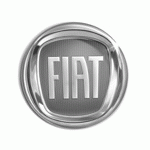 Fiats first factory opened in 1900 in Corso Dante and produced only 24 cars. In the first Car Tour of Italy Fiat saw 9 of there cars cross the finish line and Fiat developed one of the first real competition cars.
Also in early 1900 Fiat expanded outside Italy and production increased: cars were flanked by commercial vehicles, marine, engines, trucks and trams.
After World War One there were years of transformation and crisis but as early as 1923 growth resumed. Various car models were launched during this time including the 509 which was the first car with four seats.
Again during the Second World War the production of cars reduced, while the construction of commercial vehicles increased considerably. After the war plants that were destroyed during the war were reconstructed, profits and staff began to increase.
1953 saw the creation of the first Fiat diesel engine vehicle and in 1958 production both for automobiles and farm machinery grew enormously. New manufacturing plants were set up abroad also in this year.
1998 was the year of Fiat Seicento, ideal for city driving, and the Multipla, characterized by flexible use and uncommon versatility. Two years later, at the Paris Motor Show, Fiat Doblò was presented: an informal car and also a commercial vehicle. In 2001 Fiat Stilo was launched, characterized by a new design, with sophisticated technology and numerous deluxe options; the following year Fiat Multipla, New Fiat Ulysse and Fiat Stilo Multi Wagon were restyled. In 2003 the new Punto was marketed (exactly 10 years after the model was first launched) with the innovative 1.3 Multijet 16v, and the new Barchetta was restyled inside and out. In the autumn the new Panda made its appearance and was immediately awarded the prize "2004 Car of the Year".
Latest Wallpapers
Following is the list of recent pictures updates on our site.