Published On : Apr 23, 2011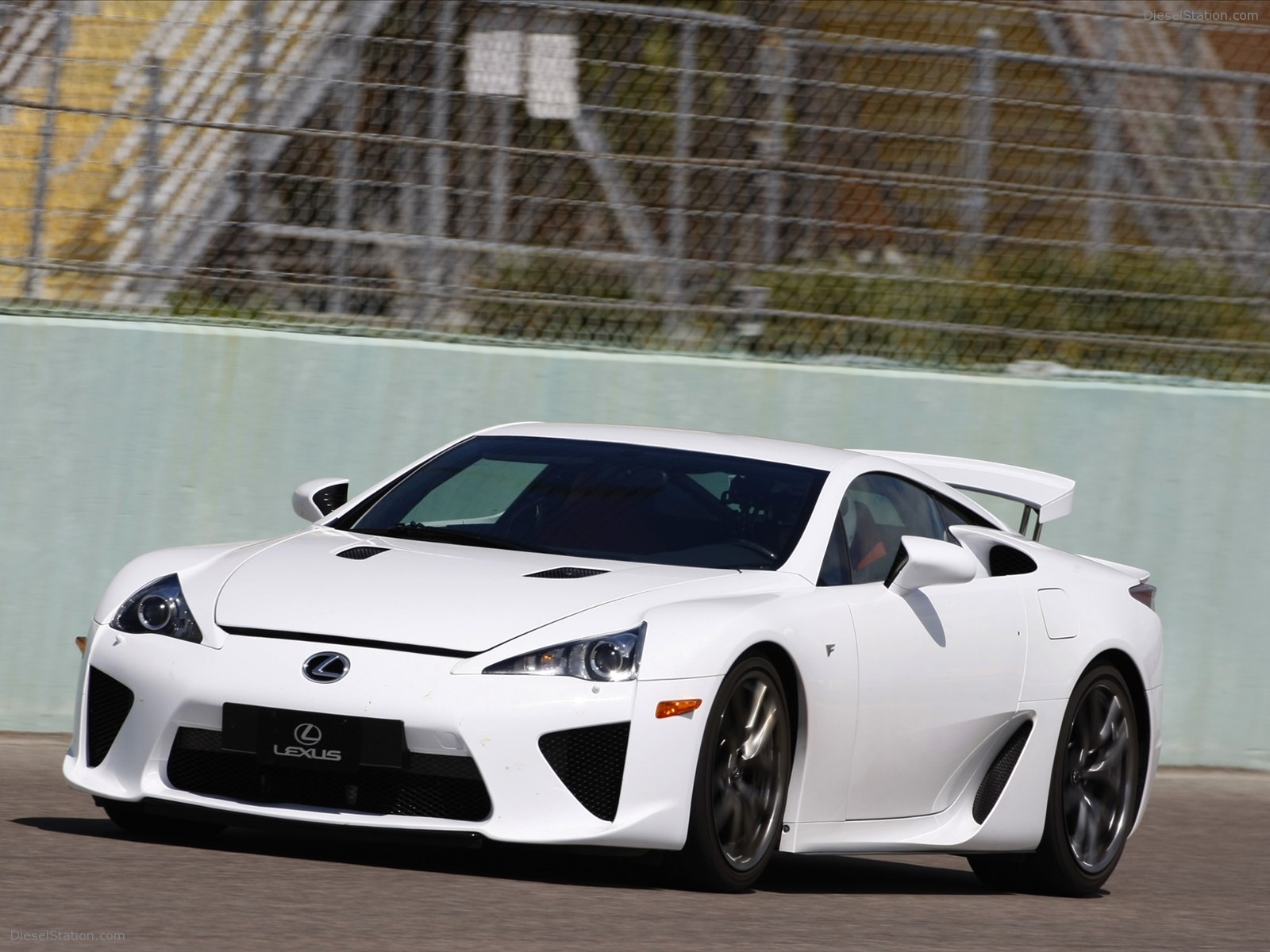 Published On : Apr 23, 2011
Lexus LFA 2012 - Car Pictures at Dieselstation
Image Copyright : Lexus
Lexus LFA 2012
The Lexus LFA 2012 is exclusively powered by a sophisticated new high-revving 4.8-liter V10 engine that generates 552 horsepower at 8,700 rpm and 354 lb.-ft. of peak torque at 6,800 rpm. The engine is mated to a unique six-speed Automated Sequential Gearbox (ASG) with paddle shifters that enables ultra-quick gear shifts (0.2 seconds) with four driving modes – AUTO, SPORT, NORMAL and WET for exceptional versatility.

Lexus supercar LFA accelerates from 0 to 60 in 3.6 seconds and achieves a maximum speed of 202 mph thanks to an independently controlled throttle body for each cylinder, high-volume 12-hole injectors, dual Variable Valve Timing with intelligence (VVT-i), low-friction engine components, and equal length exhaust manifolds.

Lightweight, powerful and balanced, the LFA features advanced Carbon Fiber Reinforced Plastic (CFRP) construction for its chassis and bodywork to deliver a light, incredibly strong and impact-resistant structure.